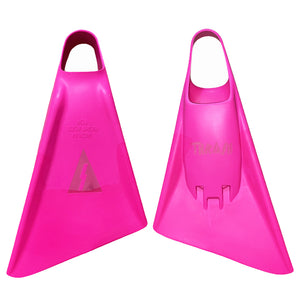 For 2021 we present the all new Thrash bodyboarding fins. These great swimfins come in some crazy colours that really stand out in the crowd. 
The generous and soft rubber foot pocket make these a comfortable fin to wear. The stiffer blade give stacks of power too.
Other colours available.
COLOUR: Pink
SIZES:
M
ML