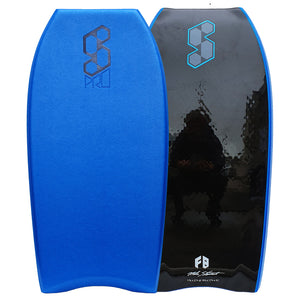 Science Style PE Surlyn
The science Style PE is all about smooth riding and control. the medium template makes the most out of all types of surf.
It has a great all round template that works well for both prone and drop knee and in most types of wave conditions.
SPECS:
2.4 PCF PE core
Open cell deck
Surlyn slick
Double rails
Nose & tail bumpers
Nose bulbs
Single stringer
Crescent tail
Graduated channels
SIZES: 41, 42 & 43 Inch
COLOURS:
Blue Deck / Black slick
FREE BICEP LEASH