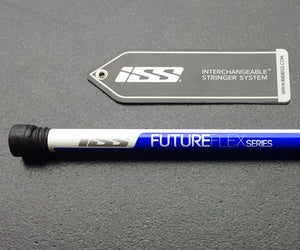 Here we present the most flexible bodyboard stringer from the ISS interchangeable stringer system range.
The best option for cold or cooler waters when used in conjunction with 1.9lb PP (Kinetic) or ProRide cores.
The ISS SoftFlex stringer incorporates a proprietary lay-up consisting of 20% Fibreglass spiral weave
intergrated with 80% unidirectional fibreglass strands to delivery a stringer that delivers a softer
flex action. DRC designed for cold and cooler climates and riders who prefer more flex in their board.
Available in two sizes.
Medium up to 41.25 Board
Large from 41.5 Board
FOR MORE ADVICE ON THE ISS RANGE CALL OR EMAIL FOR DETAILS