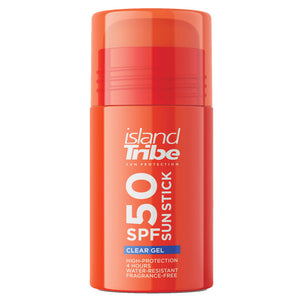 This great sun stick is perfect for the nose and cheeks whilst doing those sun burnt surf session. This stick has been has been tested in labs across the world and has recorded excellent results for water resistance after 4 hours of water submersion.

This sunblock has a factor spf 50 sunblock rating and will offer the best protection for water sport enthusiasts and kids who love being in the water. Great for other outdoor activities too.
Like other Island tribe products there are no ocean killing nasties in this product.

Dermatologist / irritancy tested and approved.
This is definitely the best sunscreen we have ever used. Tested in surf all day, tropical surf trips.