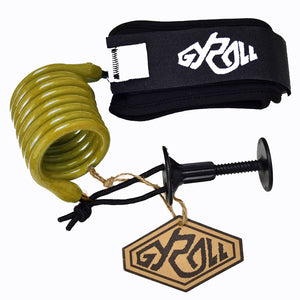 From the undisputed king of bodyboarding comes the Gyroll variable bicep bodyboard leash. Mike Stewart obviously spent a lot of time thinking about how to design a great leash when he came up with this product. 
The Variable leash fits the small to medium size arm on the small setting and a large to XL fit on the large setting.
One of our most popular leashes.
COLOURS: 
Gold coil / Black strap