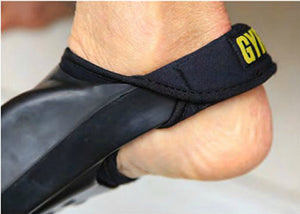 The new Gyroll fin pads with socks insert are a cracking bit of kit. If you are someone who likes to have one pair of fins but find they seem a bit loose in summer without socks. These are the perfect answer to a very common problem.
The heel pad adds that little bit of padding to make your fins feel nice and snug. the sock helps to eliminate rubs and blisters so perfect for travel too.
Mike Stewart has clearly spent some time thinking out this great product.
SIZES: S, M, L & XL
FREE UK SHIPPING ON THESE FIN SOCKS