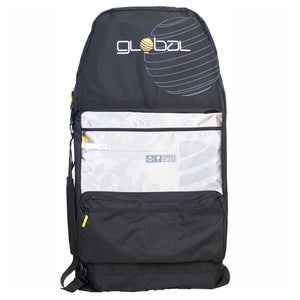 Another great product from Global is the tried and tested System 3 board bodyboard bag. 
This bag features , padded backpack style straps, should strap and carry handle. There are two good sized front pockets too. The backpack straps can be zipped away in a separate compartment on the bag in order to make it more streamlined for travel.
All in all, a great well designed product at a killer price.
COLOUR:
Black / Silver pocket