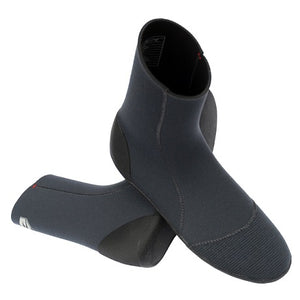 If you are looking for a sock that has more durability or a boot that is not too bulky for surfing or wearing inside fins then this great product from Alder is the way to go.
It is a soft 3mm low profile boot with just a rubber sole that doesn't come up above the side of the sock. This eliminates the bulk that a lot of boots have. They are perfect for summer surfing where you just need something to take tha edge off the cold. A lot of kayakers use these too. The toe area has a reinforced neoprene panel similar to that found on many wetsuits.
Bodyboarders love them as it saves ££'s each year in worn out socks.