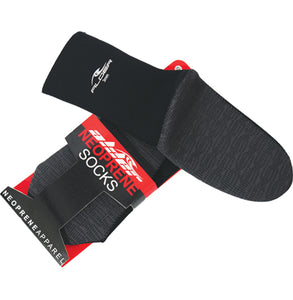 If you are looking for a great sock for bodyboarding or any other watersport then the Alder Impact is tough to beat.
Constructed from 3mm neoprene with glued and blindstitched seams the impact sock also features a hard wearing sole for those short jaunts across the sand.
One of the best wetsuit socks on the market.
SIZES: 
XXL Kids (3/4)
XXXL Kids (4/5)
S Adults (6/7)
M Adults (8/9)
L Adults (9/10)
XL Adults (11/12)
2XL Adults (12/14)